Hemp and Apple Protein Balls Recipe
For a sweet treat that is packed with nutrition, try these hemp and apple protein balls -easy to make- no baking required! They have the taste of a sweet cookie but are full of healthy ingredients.  Who would know they were good for you?
New to hemp? 
Hemp is a nutrient-dense plant, and hemp seeds are an excellent source of easily digestible protein. Hemp also contains more omega 3s than any other food out there! These awesome supplements can help treat heart disease, depression, diabetes, and inflammation among many other ills with their soothing properties.
Naturally gluten-free as well as vegan friendly these balls make for a delicious mid-morning snack or when your sweet craving hits at midnight too. You can also easily freeze them and pop them in your pocket for a snack on the go. Or skip the nuts and pack them in the kids' lunch box. 
Ingredients ​
Recipe
 
 
 
 
 
 
 
Pitted Large Dates
 
 
 
 
 
 
 
HempSeed
1 cup
 
 
 
 
 
 
 
Raisins
1 cup
 
 
 
 
 
 
 
Dried

 

Apple

 

Rings
1 cup
 
 
 
 
 
 
 
Almonds
1 cup
 
 
 
 
 
 
 

Hemp

 

Oil
2 Tbsp
 
 
 
 
 
 
 
Walnuts
2 Tbsp
 
 
 
 
 
 
 

Hemp

 

Protein
2 Tbsp
 
 
 
 
 
 
 
Cinnamon
2 tsp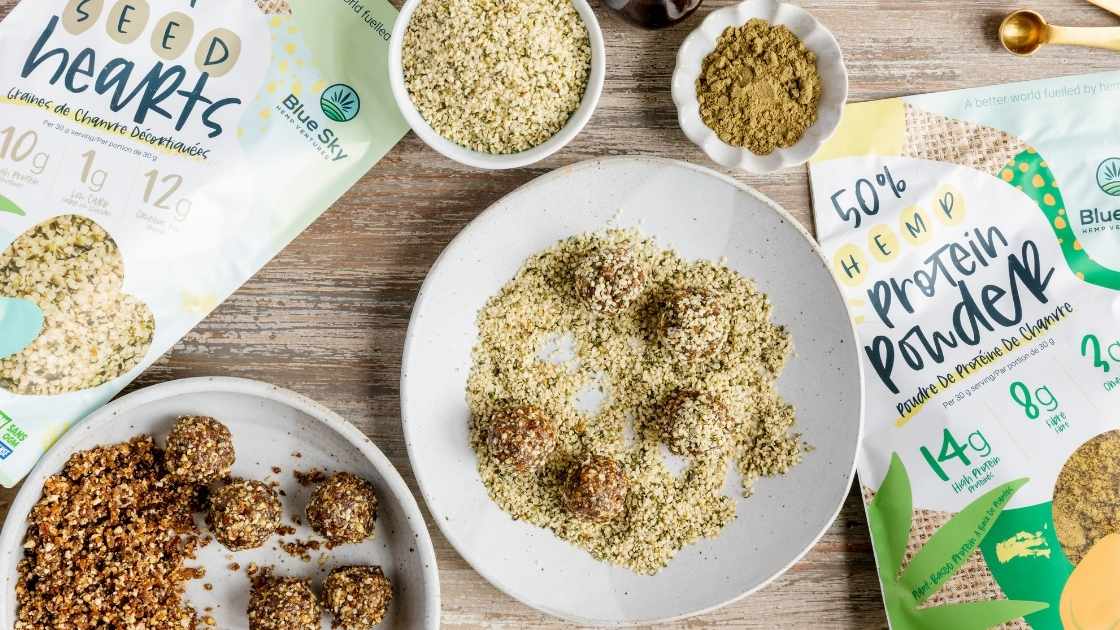 Mixing Instructions
In a food processor, add in the following order:




Dates, Raisins, Hemp Seed ( 1/2 cup), Almonds, Apple Rings, Walnuts, Hemp Protein, Cinnamon

Mix on pulse until ingredients are broken down

Pour Hemp oil while the processor is running, slowly

Trail mix is loosely packed, for bars and bites -- add simple syrup to make trail mix malleable

Roll bars or bites into hemp seed (1/2 cup)
Enjoy!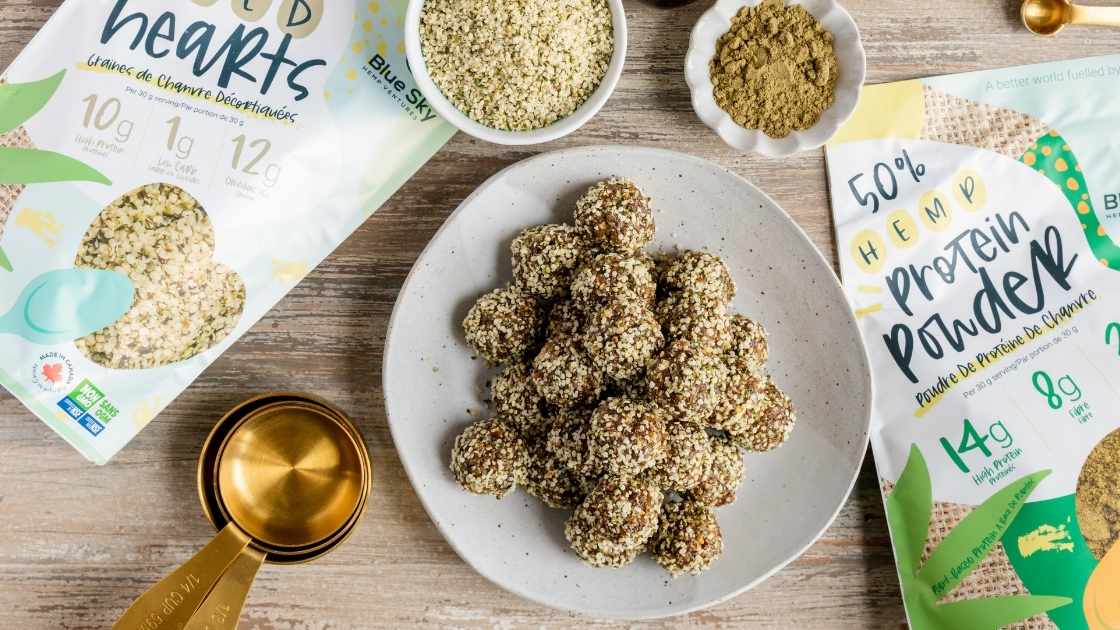 Read more +
Comments